It's a frigid March morning at Dodge. Sunlight streams into the Olivia Irvine Dodge Library and History Center where conversation over coffee warms the room. Folks are gathered for Green Seniors, a new program welcoming lifelong learners interested in the natural world.
Senior programming isn't new to Dodge. O.W.L.S (Outwardly, Wiser, Livelier, Seniors) was a popular program that began in 2005, welcoming more than 150 seniors to Dodge every year. Because of safety concerns with the pandemic, O.W.L.S ended in March of 2020.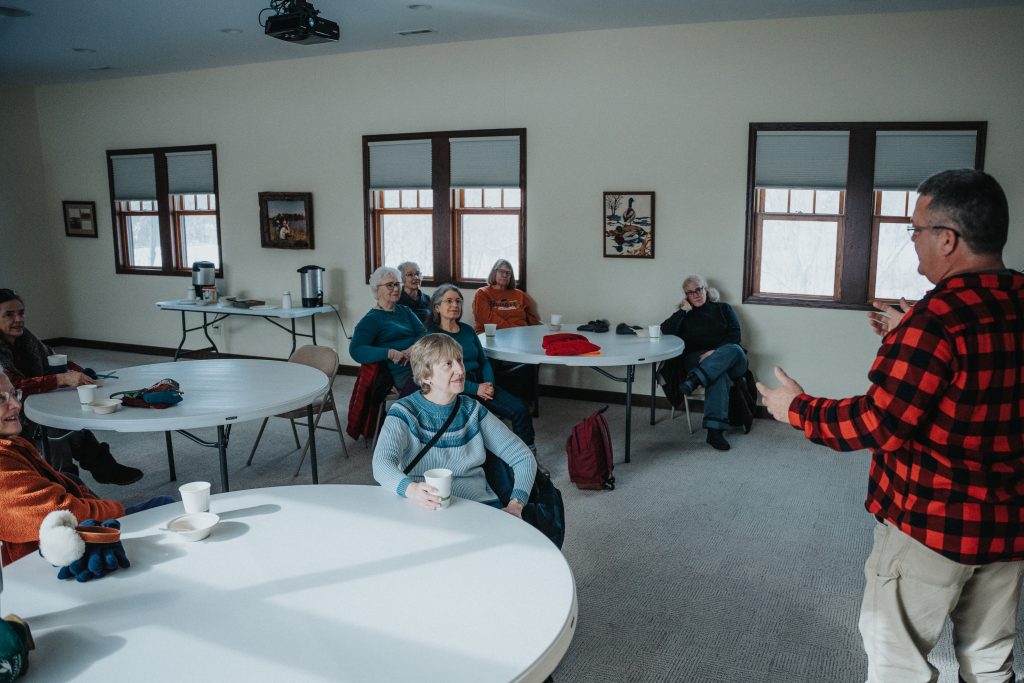 Pete Cleary presents to Green Seniors participants about maple syruping at the Main Property on March 13, 2023.
In 2022, Director of Environmental Education Pete Cleary recognized the need to renew senior programming. "It's more than just environmental education," Pete explains. "It's about offering a space for seniors to reconnect with nature and each other."
March's topic is maple syruping. The room is bubbling with questions and laughter as participants learn about and taste maple syrup. For those who desire, there's an opportunity to venture onto trails to identify maple trees, sample sap, and see where syrup is made.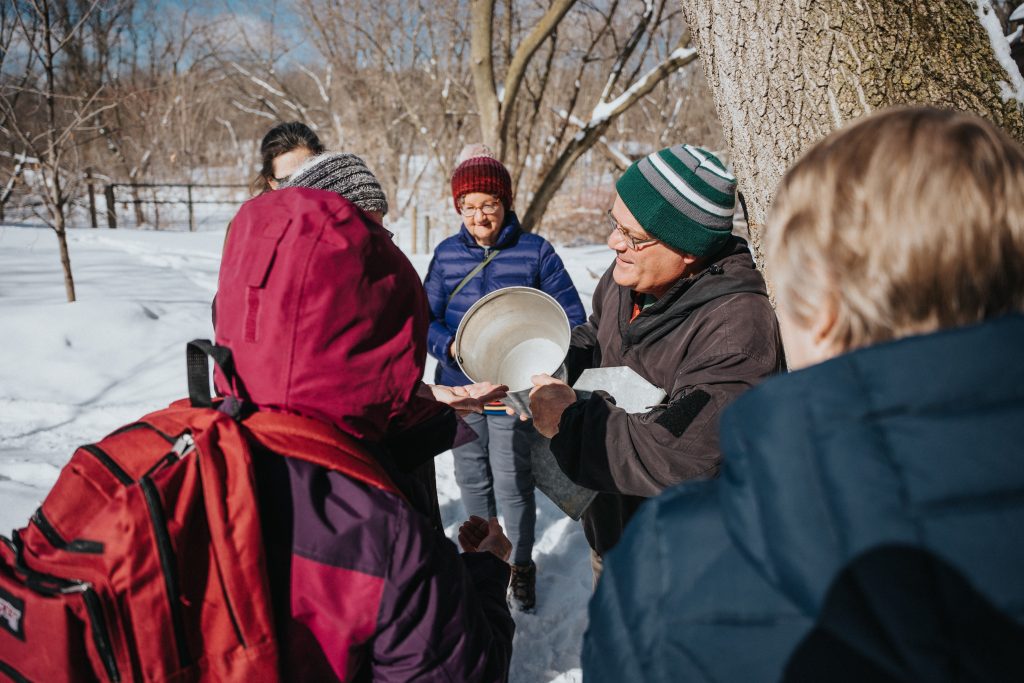 Pete Cleary pours small samples of maple sap for Green Seniors participants to taste at the Main Property on March 13, 2023.
When asked about their thoughts on the program, attendees are enthusiastic about their experience.
"I love being here. I'm so glad I came!" shares Joni Granard of West St. Paul.
Joni frequently walks her dog on paved paths near Dodge but was looking for a reason to visit the nature center. Green Seniors offered her an opportunity—in an accessible, approachable format. "Some things are such a big deal and it's hard to try them. It was so easy to be here with the positive energy."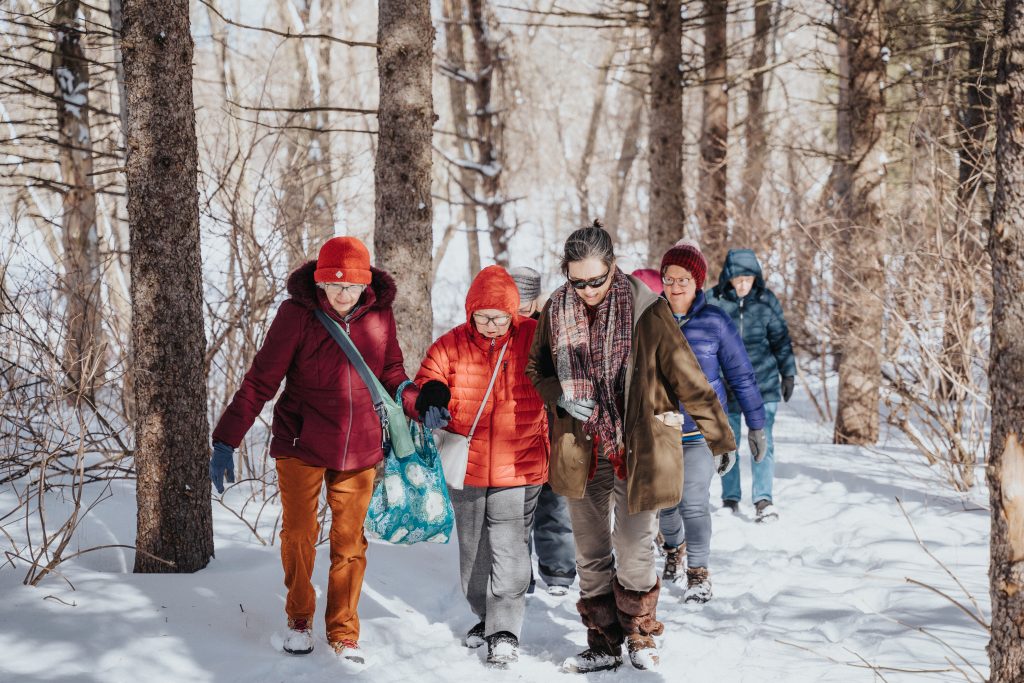 Green Seniors participants help each other across a snowy trail at the Main Property on March 13, 2023.
Dodge is in its final year of the Nourishing Everyone's Need for Nature campaign—increasing access is one area of focus. With Green Seniors, naturalists are creating a welcoming environment for older adults to access outdoor learning and spaces at Dodge.
"I'm so excited that I even learned about coming here today!" says Joni. "It helped me see what else I might come to. Today really mattered to me."
This article was originally published in the Nourish Your Need for Nature Newsletter, Spring/Summer 2023.