---
One Dodge, four nature destinations
Immerse yourself in nature at Dodge. Explore trails through prairies, woodlands, and wetlands. See farm animals, raptors, and local wildlife. Trails are open to everyone at no cost across all four properties—sunrise to sunset, every day of the year.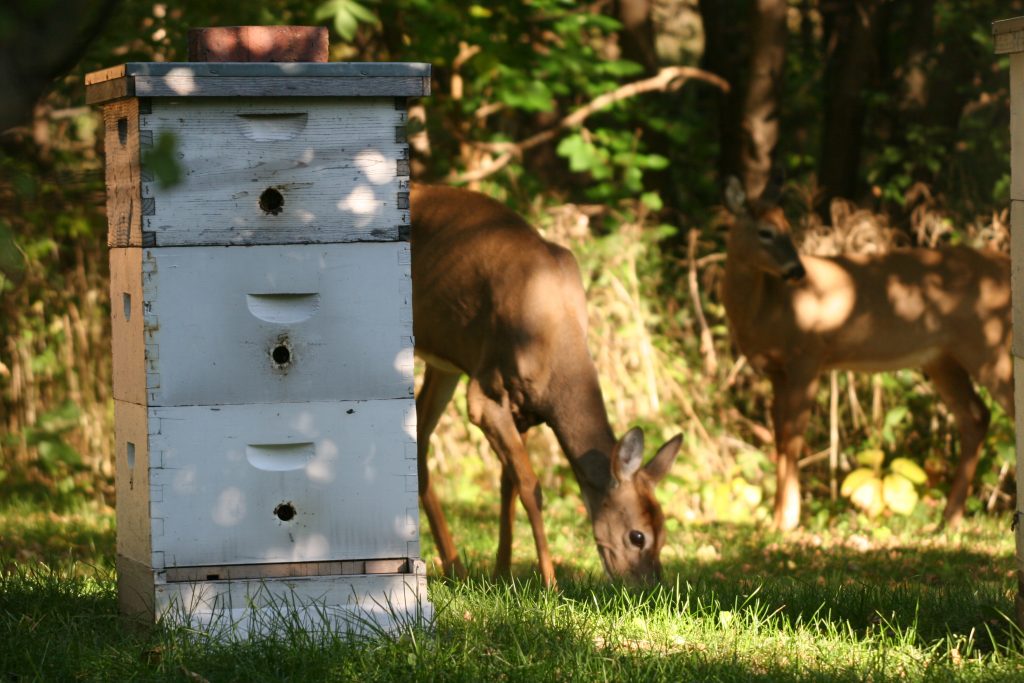 Greenspace in the Greater Twin Cities
40
curriculum topics in outdoor classrooms
60000

+

nature-based experiences offered yearly
Visitor Guidelines
---
Visiting Dodge Nature Center
Miles of trails are open to the public from sunrise to sunset. There is no charge to explore the prairies, woodlands, and wetlands at the Main Property, Marie Property, Lilly Property and Shepard Farm. Trail maps are available on each of their webpages.
Dodge does not have an indoor visitor center. The Main Office is located on the Main Property in West St. Paul and is typically staffed 8:00 a.m. – 4:00 p.m., Monday through Friday. The office is closed on major holidays, but trails remain open for hiking year-round. Indoor spaces, including the barn, are not open to the general public.
View our Field Trips page if you would like to schedule your own naturalist-led group program. See our 'Bringing Your Group to Dodge' policy below if you would like to bring a group for a self-guided visit.
Bringing Your Group to Dodge
Groups of 9 or fewer people are welcome to explore the grounds at any time during open trail hours. For the safety and consideration of Dodge staff and students, all groups of 10 or more people (including adults and children) must email or call in advance to request permission for use of outdoor facilities, spaces, and trails.
All groups must adhere to the following guidelines:
– The organizer for groups of 10+ people must provide their contact information (phone and email) in case we need to follow up with updates or concerns. If the organizer will not be present with the group, the group must also provide contact information for the group member who will be with and responsible for the group while onsite.
– If your group encounters Dodge staff and students onsite, allow them space to teach and learn. Naturalist-led groups have paid for an educational experience. Participants of facility rentals also have priority over unpaid groups.
– Children must be supervised at all times, to ensure they are treating wildlife, landscapes, and Dodge property with respect. See our 'Tread Lightly' policy.
– Do not leave personal items unattended. Take your belongings with you as you explore the grounds.
– Groups must follow all other visitor guidelines listed on this page and posted throughout the property.
Email info@dodgenaturecenter.org or call 651-455-4531 to schedule your self-guided group visit.
If you are interested in a naturalist-guided program, join a public program or schedule your own group program.
Viewing Animals
The nature center is home to many species of wildlife: turkeys, raccoons, turtles, deer, coyotes, and more. Resident farm animals and raptors can be viewed at our Main Property. Keep your hands out of animal pens and pastures, do not feed the animals, and follow any additional instructions on the signs in the farm and raptor areas. Keep food out of all spaces near the farm. Dodge's barn is only open for educational events and programs.
Dodge offers a variety of nature programs year-round. If you would like to meet and learn more about our farm and other resident animals, join a public program or schedule your own group naturalist program.
Injured Wildlife and Captive Animals
Dodge Nature Center is not licensed to take in or treat injured wildlife. If you find an injured wild animal, contact the Wildlife Rehabilitation Center of Minnesota in Roseville at 651-486-9453.
For the health and safety of the animals that currently live at the nature center, Dodge does not accept donations of live animals. Bringing any wild or captive animals to Dodge property is not permitted.
Pets and Bicycles
Pets are not allowed on Dodge Nature Center property. This is for the safety and protection of Dodge staff, students, educational animals, and wildlife.
Recreational mobility devices (bicycles, scooters, skateboards, rollerblades, etc.) are not allowed on Dodge Nature Center trails. Bike racks are conveniently located by Dodge parking lots. Mobility aids (strollers, wheelchairs, mobility scooters, etc.) are welcome on Dodge trails.
Recreational mobility devices and leashed dogs are allowed on the paved River to River Greenway County Bike Trail along the Main Property's southern border.
Smoke and Tobacco-free
Dodge Nature Center is a tobacco and smoke-free environment. All forms of smoking and tobacco use are strictly prohibited, including but not limited to cigarettes, cigars, e-cigarettes, vape pens, etc. Only fires managed by Dodge staff are allowed, including prescribed prairie burns, campfire programs, and staff-managed bonfires for special events.
Tread Lightly
Dodge Nature Center promotes exploring the outdoors in a sustainable way. Leave nature discoveries and artifacts where you find them for the next visitors to enjoy. All Dodge property should be left in the same (or better) condition as before your visit. Take care not to disturb animals or plants; picking plants and mushrooms is only permitted when guided by Dodge staff.
Dodge Nature Center is a carry-in, carry-out facility. Keep our grounds clean and free of debris by taking with you what you brought.
Learn about Leave No Trace
Snowshoes and Skis
Dodge visitors are welcome to snowshoe at any of the open Dodge properties as long as all visitor guidelines are followed. The Lilly Property is the best location to snowshoe at Dodge. Dodge does not rent snowshoes or skis.
Dodge does not create or maintain ski trails—our properties are not well-suited for skiing, though you are welcome to do so.
Photography/Videography and Drones
All photographers (professional and amateur) who conduct posed photography and videography are required to obtain a media permit before their photo session. Each photo session must also be scheduled with the Main Office. Nature photography and videography are welcome without a permit. Any media taken at Dodge Nature Center intended for sale or publication will require permission with an applicable fee.
Drone usage on any Dodge property is only permitted when approved by the Executive Director prior to use. Email info@dodgenaturecenter.org or call 651-455-4531 with your request.
Request a Media Permit
Utilizing Dodge for Fee-based Activities
No person or group may charge fees or conduct other commercial activities on Dodge Nature Center property unless authorized by the Executive Director. If the gathering involves paid registration or other exchange of money to participate (for example: yoga classes, guided hikes, and workshops), written permission is required. Dodge Nature Center reserves the right to refuse any fee-based programming on any Dodge property and will not grant permission for activities that do not align with Dodge's mission or would compete with programs offered at Dodge.
Any approved fee-based programming must be clearly advertised as a non-Dodge event and may not look like an event sponsored or offered by Dodge Nature Center. The Dodge logo and tagline may not be used for any non-Dodge activities.
Email info@dodgenaturecenter.org with questions and requests.
Rain, Snow, and Severe Weather
Dodge operates in many weather conditions. Educational programs go on, rain or shine, as long as it's safe to do so. Dodge Nature Center staff will contact registered participants if programs are canceled due to severe weather. In the case of heavy snow, Dodge Nature Center and Preschool follow the closing guidelines of School District 197. Should District 197 close due to weather, Dodge Nature Center and Preschool will cancel programs/classes and close offices.
197 School Closings & Alerts
Dodge Event/Program Cancellations
Event and program admission fees are nonrefundable. Events and programs happen regardless of most weather conditions (See weather policy above). No full or partial refunds will be given, with the exception of camp cancellations with advance notice.
For more details about camp cancellations, read our Camp Policies & Information.
Donating to Dodge
Dodge Nature Center happily accepts a variety of donations. Dodge relies on in-kind donations for animal care, office supplies, program supplies, tools, vehicles, lawn care and more. All non-monetary donations must be reviewed by staff before they can be accepted. Visit the donations page to learn more. Thank you for supporting environmental education!
Donate to Dodge
COVID-19 Safety
---
Programs, events, classes, and camps at Dodge are held with CDC and Minnesota Department of Health procedures in place. You're welcome to mask based on your personal comfort level, but masks are not required. Dodge continues to monitor COVID-19 levels to determine our safety guidelines.
Last updated: December 2022