For the past year, new sounds have filled the grounds of Shepard Farm: construction whirring away on the soon-to-be Education Center, ducklings quacking, turkey poults gobbling, chicken and quail chicks chirping in the renovated coop, and blacksmithing students striking iron as they craft in the new forge. On September 21, the excited chatter of supporters at Night for Nature overflowed the new Education Center as people experienced an evening at Shepard Farm.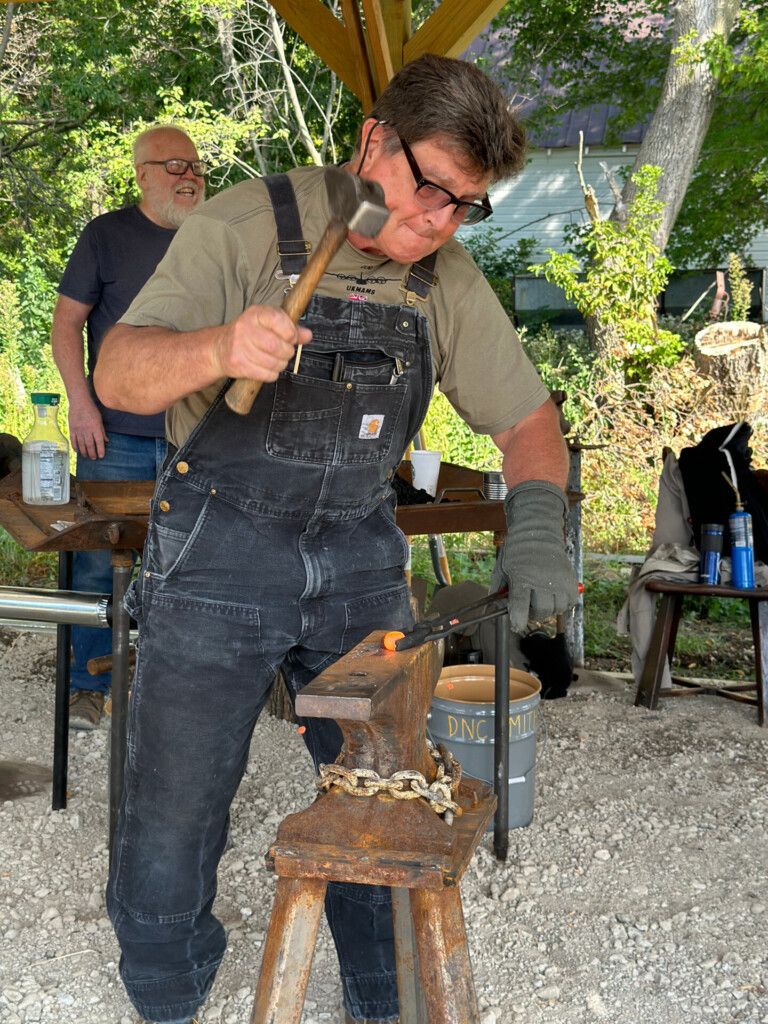 A blacksmith from the Chicago Avenue Fire Arts Center (CAFAC) strikes iron in the new forge at Shepard Farm on September 8, 2023. Instructors from CAFAC are teaching blacksmithing classes at Shepard Farm.
"We're super excited about teaching at Shepard Farm!" shares Pete Cleary, Director of Environmental Education. Dodge's team of 11 naturalists have been developing and testing curriculum for Shepard, creating new classes like Farm Life and Forest Wildlife. The property offers a unique teaching environment different from the Main Property in West St. Paul—100-year-old-woods, new farm animals, and regional wildlife (salamanders, pocket gophers, and more) all offer something new for students.
The Education Center, completed this September, brings Shepard Farm fully online for field trips. With two new classrooms, a large teaching kitchen, and accessible restrooms, Dodge can expand its offerings at this site. Naturalist and Outreach Specialist Mick Garrett explains: "Nature is the key to our educational programs, but the new building allows access to the outdoors and our education programs."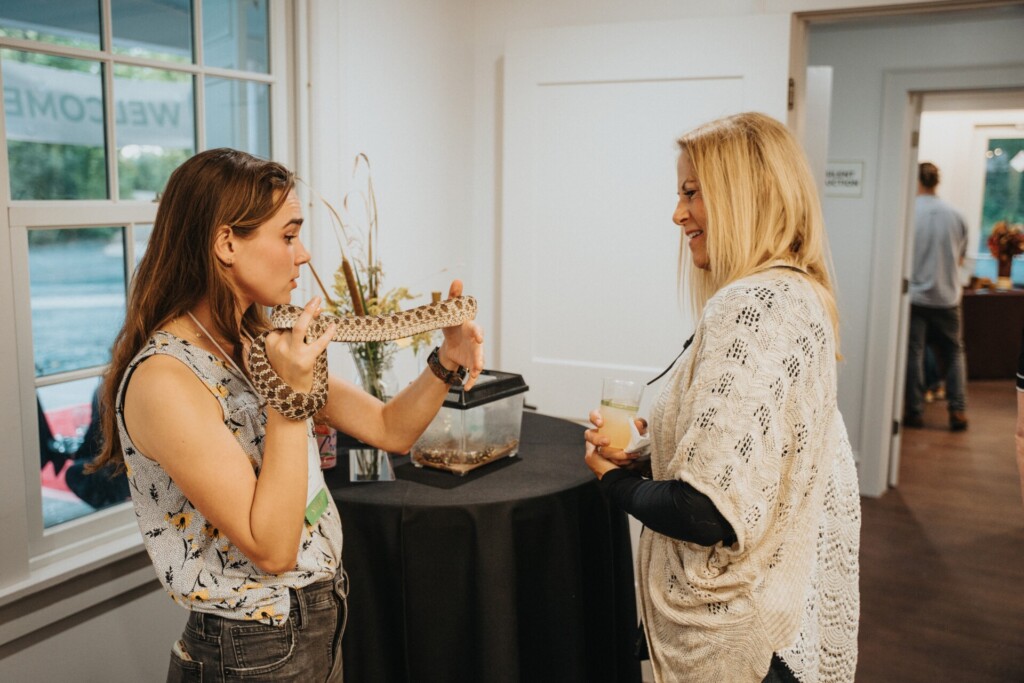 Naturalist Viola El-Afandi (left) introduces Dodge's hognose snake to a guest (right) at Night for Nature at Shepard Farm on September 21, 2023, in one of the new classrooms inside the Education Center. Students will soon experience environmental education in these classrooms.
The first classes of students to experience the Education Center at Shepard Farm will be kindergartners, first, and fourth graders from Crestview Elementary School in Cottage Grove. After their initial visits, Pete will meet with Crestview teachers to fine-tune field trip programs before they welcome more local schools like Nuevas Fronteras Spanish Immersion Elementary, Cottage Grove Elementary, and more in 2024.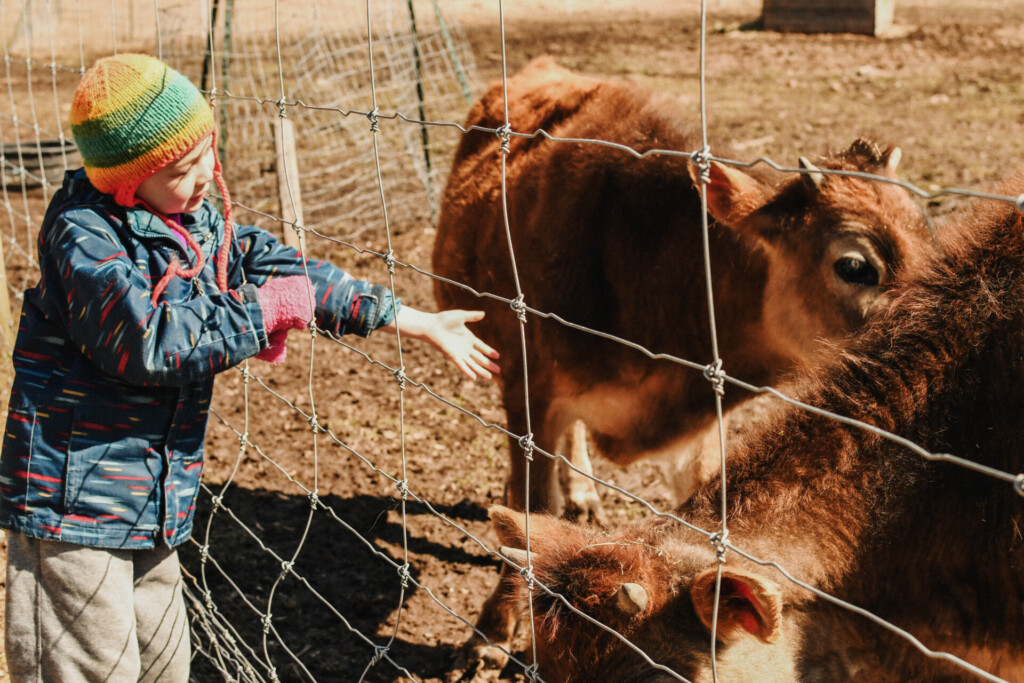 A student on a field trip at Shepard Farm reaches to touch the two Jersey cows.
"It's great to have such a unique experience so close to our school," says Jodi Husting, Principal of Crestview Elementary. "The hands-on and investigative nature of Shepard Farm is appealing to all students, and for many, offers an opportunity they would not otherwise have."
Soon enough, more sounds will join the symphony at Shepard Farm: the laughter and excitement of students learning in the outdoor classroom.
This article was originally published in the Nourish Your Need for Nature Newsletter, Fall/Winter 2023.