Rolling hills of restored prairie and lush oak savannah forest sprawl across the Lilly Property, Dodge's 170-acre nature destination in Mendota Heights. The Lilly is home to abundant wildlife (including endangered rusty patched bumblebees) and flourishing native habitat, but rarely hosts guided nature programs for school and family groups. Buildings and Grounds Director Sean Gokey says this is intentional.
"Our Main Property has a lot of feet on the ground—our focus there is to get everyone outside," says Sean. "At the Lilly, our restoration work benefits the land and visitors who enjoy native habitat."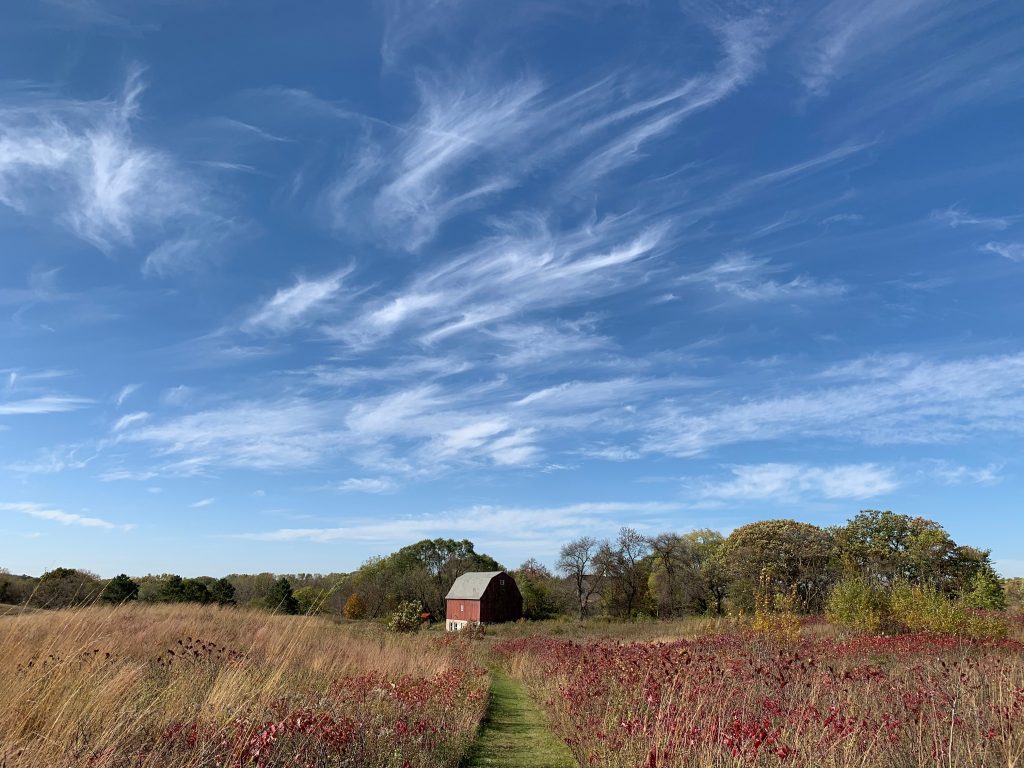 The Lilly Property, Dodge Nature Center's 170-acre nature destination in Mendota Heights, Minnesota.
A dedicated space just for hiking and habitat diversifies Dodge's offerings for environmental education. For those who prefer a more meditative outdoor experience, the Lilly offers a quiet escape—the natural hum of birds and bees the soundtrack to a self-guided hike.
Sean and his team, which now includes a Restoration Specialist position made possible by the campaign, have big plans for Dodge's largest property. A grant from the Minnesota DNR will revitalize 40 acres of prairie by removing invasive species and restoring pollinator-friendly native plants. The multi-year project will bring Conservation Corps to Dodge for hands-on work and learning.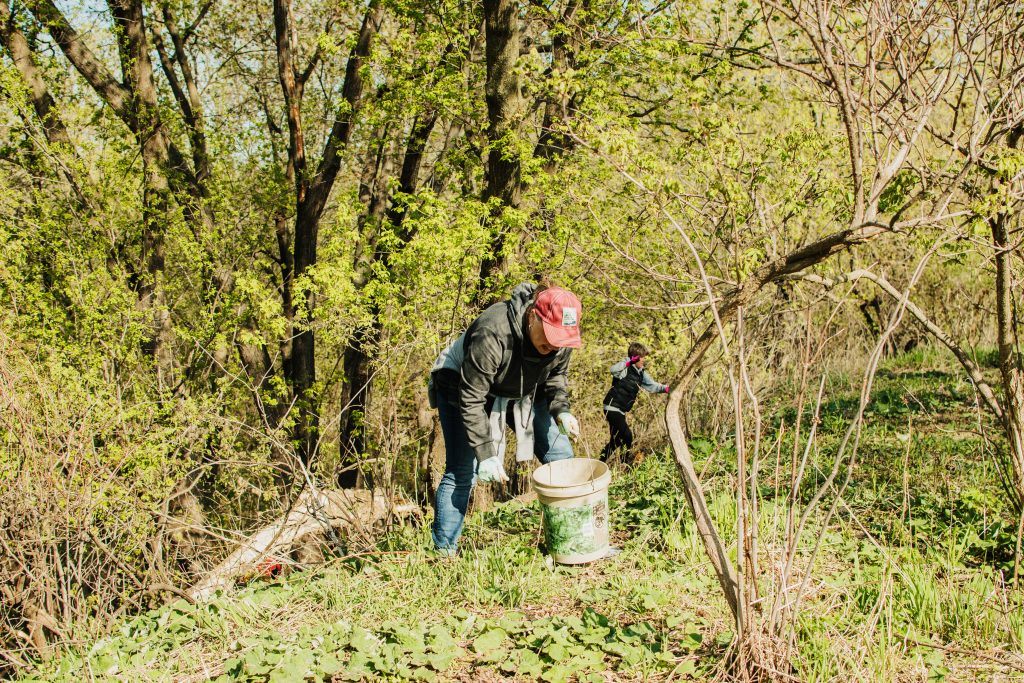 Volunteers pull invasive species at the Lilly Property in spring 2021.
"We're bringing folks out to the Lilly to learn as they work—it's still environmental education, but with work-force development layered in," Sean explains.
Support from the campaign will also strengthen connections with the surrounding community. Restoration projects in partnership with West St. Paul and Mendota Heights neighbors are ongoing at both the Lilly and Marie properties.
As Dodge welcomes more visitors every year, balancing preservation and education on 460+ acres of land within a bustling city is a constant challenge. Sean envisions how his team can still fulfill Dodge's mission—and provide nourishing experiences in nature for everyone.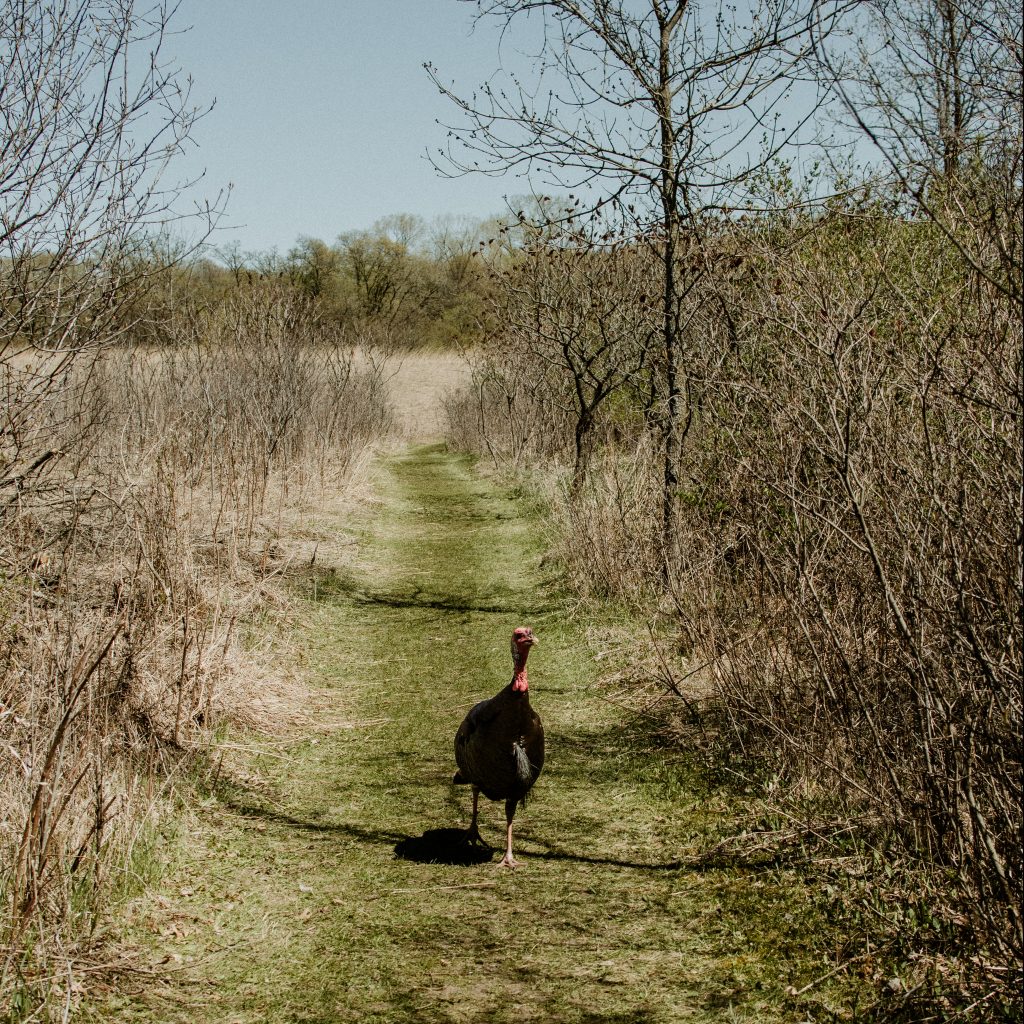 A turkey trots down a trail at the Lilly Property in spring 2021.
"Our purpose here is always to have visitors. We're restoring and revitalizing greenspace for our visitors, whether they be people or wildlife."
This article was originally published in the Nourish Your Need for Nature Newsletter, Spring/Summer 2023.